Helping you to become a better beader
It doesn't matter whether you're just discovering beads for the first time, or you've been beading for years, there is always more to learn! So, these classes are here to help you master the techniques that you're struggling with, try new projects and learn more about the world of beading.
Join the Beading School Now
Welcome to 'My World of Beads' online beading school. This is definitely the most fun school experience you're ever likely to have...
You get to spend time in class with other people who love beading as much as you.
Every lesson is on a subject that you love...beading.
You get to choose which classes you take, so you're never forced to learn something you hate.
The teachers are all kind and there to help you, no matter how 'small' or 'silly' you think your problem/question might be. (There's no such thing as a 'silly' question, by the way.)
And you get to go to school whenever you want. So, you might want to take class in the middle of the night. Or you might want a few weeks off school. Perhaps you want to study every day...it's entirely up to you to set your own school hours.
You'll be learning from videos AND written instructions. So, however you learn best, this school has got you covered.
But don't take my word for this... You'll be joining a school of over 1,000 students. So, take a look at what some of them have made and see how they've been enjoying their classes...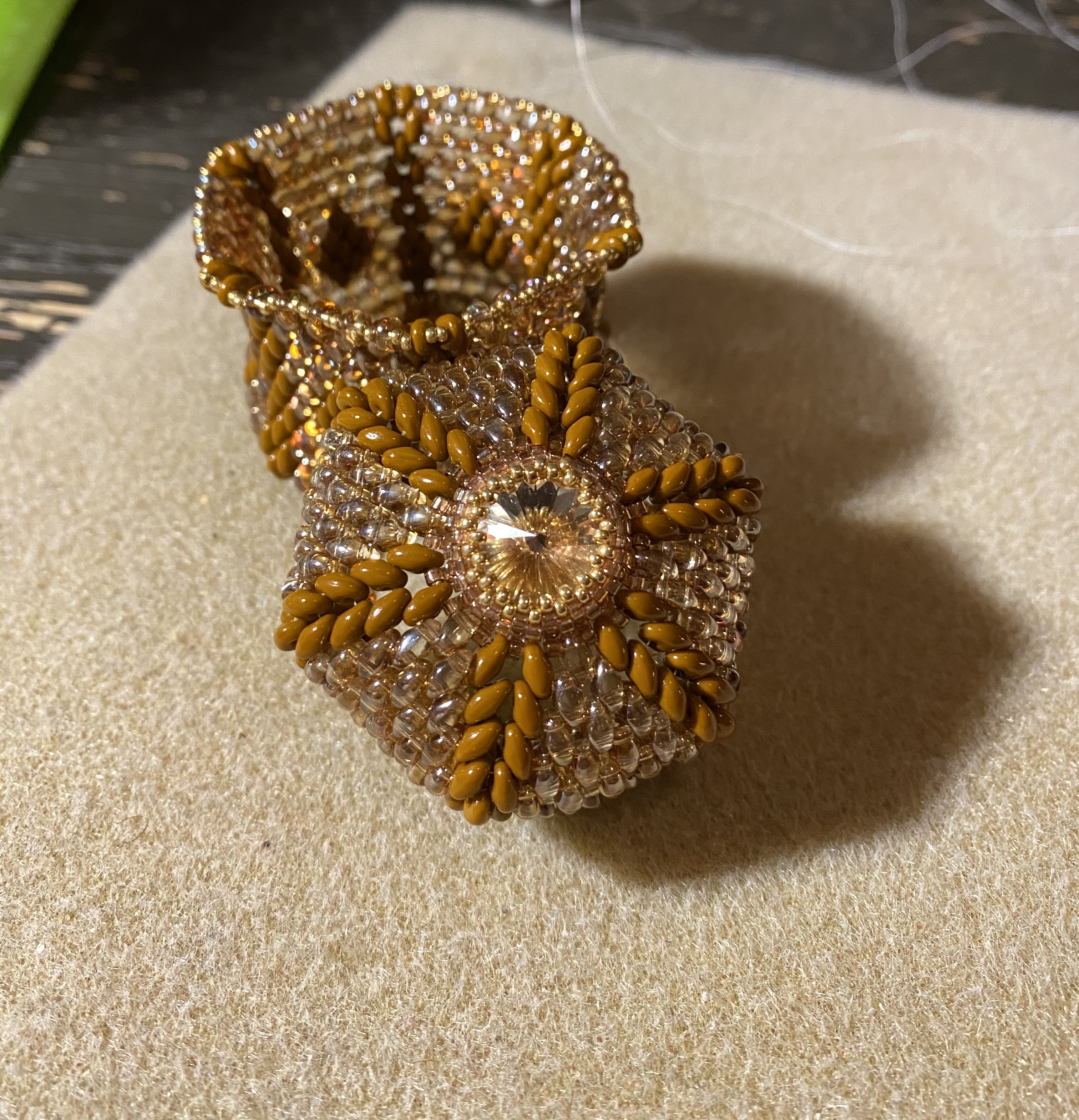 "I am done with my box!! I just love how it came out!! Was a little unsure of my duo colors but...it is actually really pretty in person...duos in Umber and Crystal Celsian and Swarovski rivoli in Silk. Thanks for such a fun and creative bead course!"
- Jessica Lane, Student on the Superduo Beaded Box class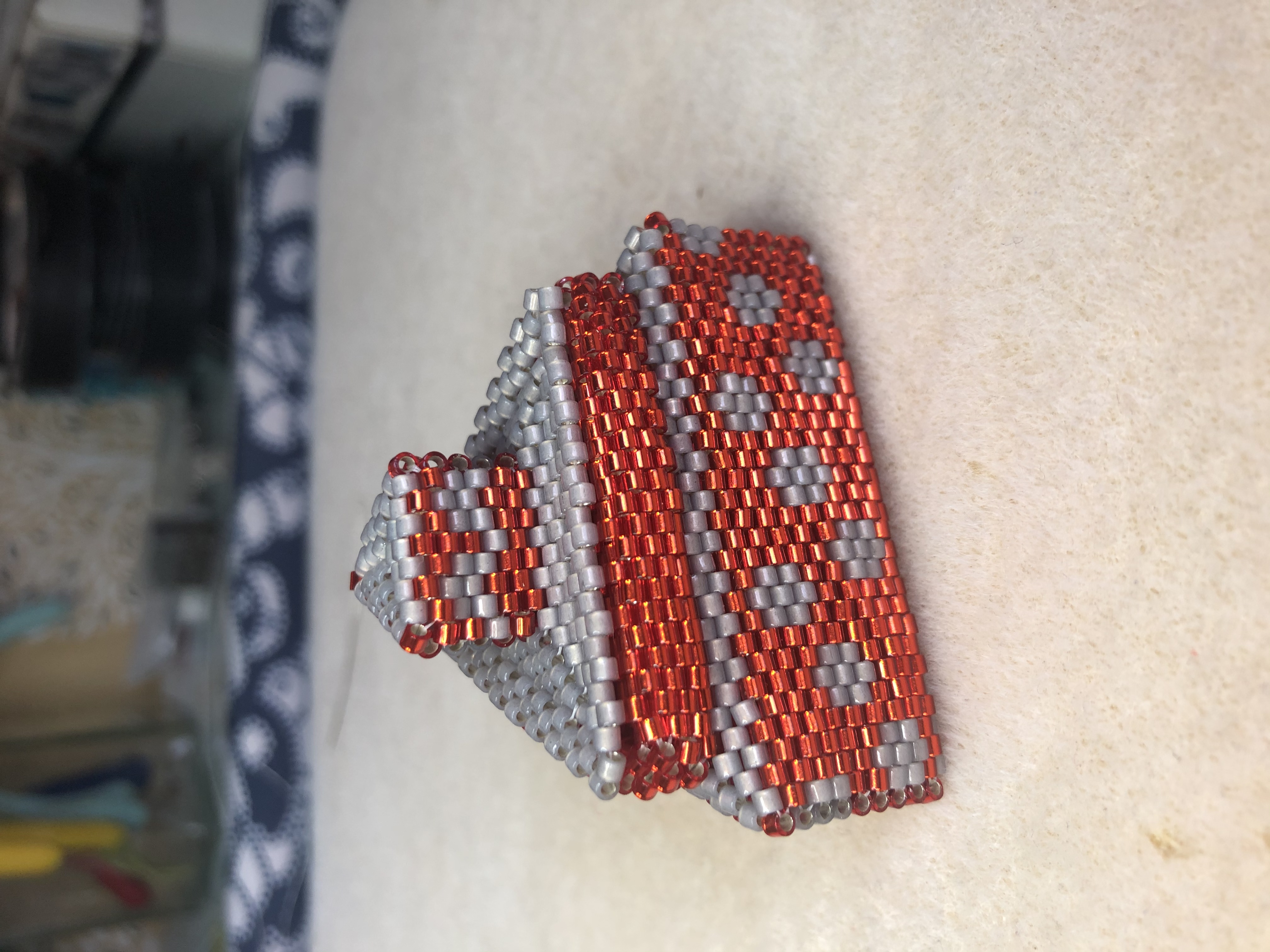 "Ta da! My first ever beaded box! It was quite challenging at times but I managed to work it out in the end. The pattern on the top part of the lid isn't quite right (I didn't notice it until it was too late). Thank you Katie I'm already looking forward to making another one!"
- Allison Bonnie, Student on 'How to Make a Beaded Box for Beginners' class

"Thanks, Katie! You have provided some excellent information for us. I was trying to use RAW to bezel a thicker cabochon a couple of days ago and gave up in frustration. Now that I know about MRAW, I intend to give it another try. I'll let you know how it goes. Also, it's really nice to hear your voice! :)"
- Betsi Newbury, Student on the free class, 'How to Bezel a Cabochon or Rivoli with Seed Beads'
Just below, you can see a tiny selection of beading classes. These show some of my most recent and most popular classes. But there are plenty more, so you can click on the button to view the complete range...