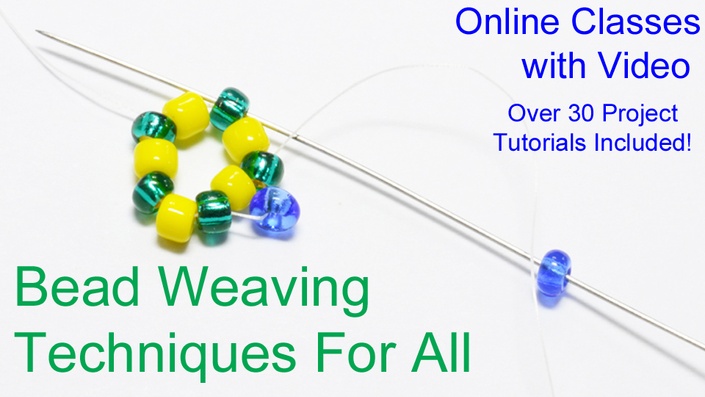 Bead Weaving Techniques For All
Learn how to do bead weaving. Clear video demonstrations, written instructions for over 30 projects, and personal tuition from Katie Dean
Enroll in Class
Over 30 beading tutorials included!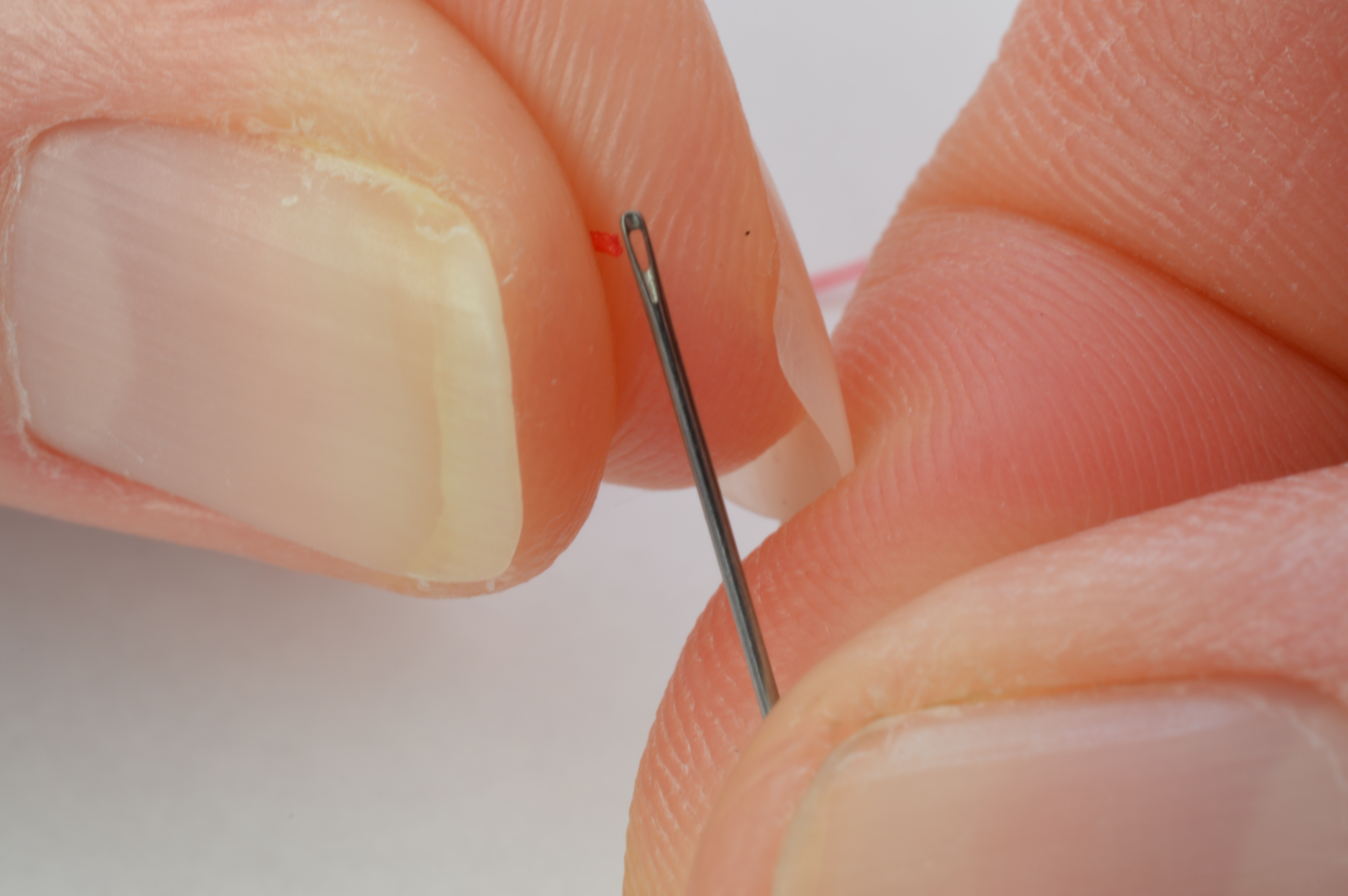 "I just wanted to say thank you so much. As a newby beader I have taken instruction from YouTube and books. Oh my, this is a completely different level of learning, far superior to what I have tried. The detail of instruction with your tips has made this project an absolute joy, I have learned so much without even trying."
- Helga, Student from this beading school
Class Curriculum
How to use this online course
Available in days
days after you enroll
Bead Weaving Tools And Materials
Available in days
days after you enroll
Basic Skills For Bead Weaving
Available in days
days after you enroll
Now, you've had the chance to see just how many hours' of video tuition you could access (if you didn't click on the 'down' arrow at the bottom of the list to expand it, you will have missed out on some videos, so just check that!)
Remember, this list of videos will be growing constantly...
And, in addition to that, you get over 30 actual projects with full written instructions to help you practice your new skills.
Hopefully, this is looking like exactly what you need, but you may still have questions. So, let me try and answer them for you...
Who is this for?

Anyone who enjoys beading and wants to learn any bead-weaving techniques, or tips for improving their skills.
Obviously, this is perfect as a beginner or improver who is still trying to learn new techniques.
But it is also great for more experienced beaders who might come across an instruction in a tutorial and need to refresh their knowledge of that specific technique.
What if you can't see the technique(s) you want to learn?

The material in this class is going to be growing all the time. I plan on adding a few new videos every month. So, if you can't currently see a video for the technique you want, it will be arriving soon.
You can also ask me to make specific videos. So, if you need a demonstration of a basic technique that I haven't yet included, just put in a special request.
How will you know when I've added new videos?

I will send out an email once a month with a list of the new videos that I've added. So, you can pop into the class and watch any that you need to.
You can also use this class as often as you wish, and can check for new videos whenever you want to.
What are the beading projects included in this class?
Within the class, I've given you detailed video demonstrations of techniques. Now, you're welcome to just grab your beads and practice these basics. But you probably want something to show for your work.
So, I have gathered together particular beading projects from my designs over the years. Each of these is there to teach you a specific technique (or set of techniques) as you work on the project.
So, as long as you are a member of the course, you can use these project tutorials to create beautiful beadwork, at the same time as learning new skills.

And, as with the videos, I'll be adding new beading patterns regularly. So, as a member you can enjoy all of these projects. Plus of course, access to the videos that support the written tutorials.

Why is this only available on a subscription plan?

Because the content within this class is going to be constantly growing. So, the subscription will pay for you to have access to existing, and new, materials as long as you wish.
You can unsubscribe at any time if you feel you no longer need the materials in here. And you can re-subscribe if you later want to access things again.
Why is there more than one subscription plan? Which is right for you?

I have a lot of customers from both the UK and the USA. So, I am offering the chance to pay your subscription in your local currency.
The value is equivalent, based on the exchange rate when I launched the class.
So, which option is best for you?
If you wish to pay via Paypal, you will have to pick the option that charges in US dollars. I'm afraid I can't process Paypal payments in another currency.
But if you're happy to pay with debit or credit card, and you live in the UK, then I suggest you choose the option in £ sterling.
If you live anywhere else in the world, it really doesn't matter - just pick your preferred option. Your Paypal account or card provider will deal with the exchange rate, so you don't have to worry about that.
Customers in some parts of the world may have to pay VAT, but this is already calculated and shown in the price you're seeing here.
How long will you have access to this class?

For as long as you want. So, as long as you are making your subscription payments, you can come here and use this material, and all new videos at any time.
You can unsubscribe any time you want to. Again, just do that in your Teachable account...it's all explained inside the class.
If you unsubscribe, you can come back and re-subscribe in future if you wish.
Do you have to complete everything in the class?

Absolutely not!
You can just use whatever you will find helpful. So, even if you only ever look at one video, and that's all you need, that's absolutely fine.
It's entirely up to you how often you use the class, and how you do it.
Do you have to take the lessons at a set time?

No.
You can work through any of this in your own time and at your own pace. You will be able to watch the videos as often as you wish. And you can ask questions any time you need to.
If that all sounds good, then click on the button below to get started. I look forward to welcoming you and helping you to develop your bead weaving skills.
Your Beading Tutor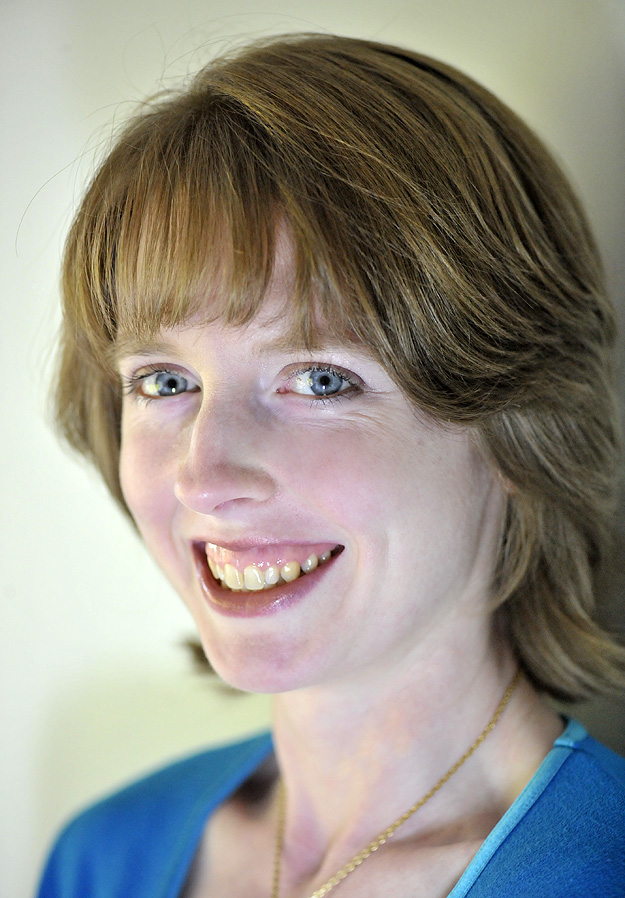 Hi! I'm Katie and I'm here to help you become a better beader. Now, no matter whether you've just started out or you've been beading for a while, you probably come across things you don't understand or can't do.
So, that's where I come in. I've been beading since 2003. I was self-taught originally, so I'm pretty sure that whatever 'pain point' you're currently experiencing, it's something I've also faced and overcome. Which means I understand your frustration, but I can also help you to find a way through it.
My own beading experience covers a multitude of different techniques (beadweaving, French beading, bead embroidery and more!). I've published books, patterns in magazines, I even edited a beading magazine for 3 years! And I'm a qualified teacher.
All of that is very nice, but it's not what drives me. I am passionate about beading, in all its forms, and I want others to share that passion. So, my dream is to help more people, like you, to get the most out of their beading. That's why I set up the 'Become a Better Beader' group and why I started publishing beading courses. I've developed the courses specifically to address the things that people tell me they are struggling with. So, if there's something you find difficult, let me know about it.
You can also access hundreds of free informational blogs about beading and join the 'Better Beader' group at www.myworldofbeads.com.
Frequently Asked Questions
When does the course start and finish?
The course starts now and never ends! It is a completely self-paced online course - you decide when you start and when you finish.
How long do I have access to the course?
How does lifetime access sound? After enrolling, you have unlimited access to this course for as long as you like - across any and all devices you own. Your access will only stop if you miss a subscription payment.
What if I am unhappy with the course?
You are free to cancel your subscription at any time (even before it starts!). Once inside the class, on your free trial, make sure you read the instructions in section 2 and that will tell you exactly what you need to do.