Take a look at this video to find out more about the Beaded Bee Hotel project and the online class format
A quick overview of what you get in this class...
Work through all this material in your own time, at your own pace, from the comfort of your favourite beading spot
Downloadable PDF tutorials, plus video demonstrations of the techniques
Ask Katie for personal help if you get stuck
Interact with other students in the class
Life-time access to all of this once you are enrolled!
Full Class Curriculum...expand the arrow at the bottom to see everything that is included in your class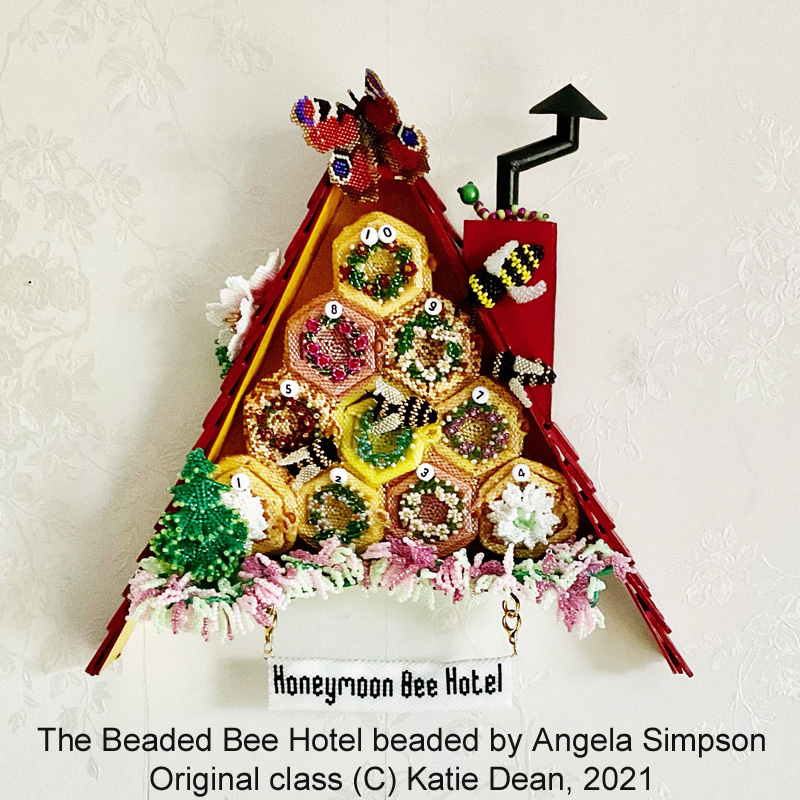 My little bees are now settled in! Thank you for all the fun Katie, and especially for all the things I have been able to learn.
Angela xx
I have enjoyed every single moment working on this.
Almost done! I will add a few more bees, and I finished it with some flowers :)
Mariska
Does anything else take your fancy...?
If this online class isn't for you, I have plenty of other classes that you may prefer. These are some of my most popular options right now...
...and you can find plenty more by using the button to browse all the classes...