More Ideas!
If you would like to try a different shaped Superduo beaded box, I now have a tutorial for a square box with a hinged lid.
The techniques are the same as you've been using here. (In fact, this variation might even be a little easier...!)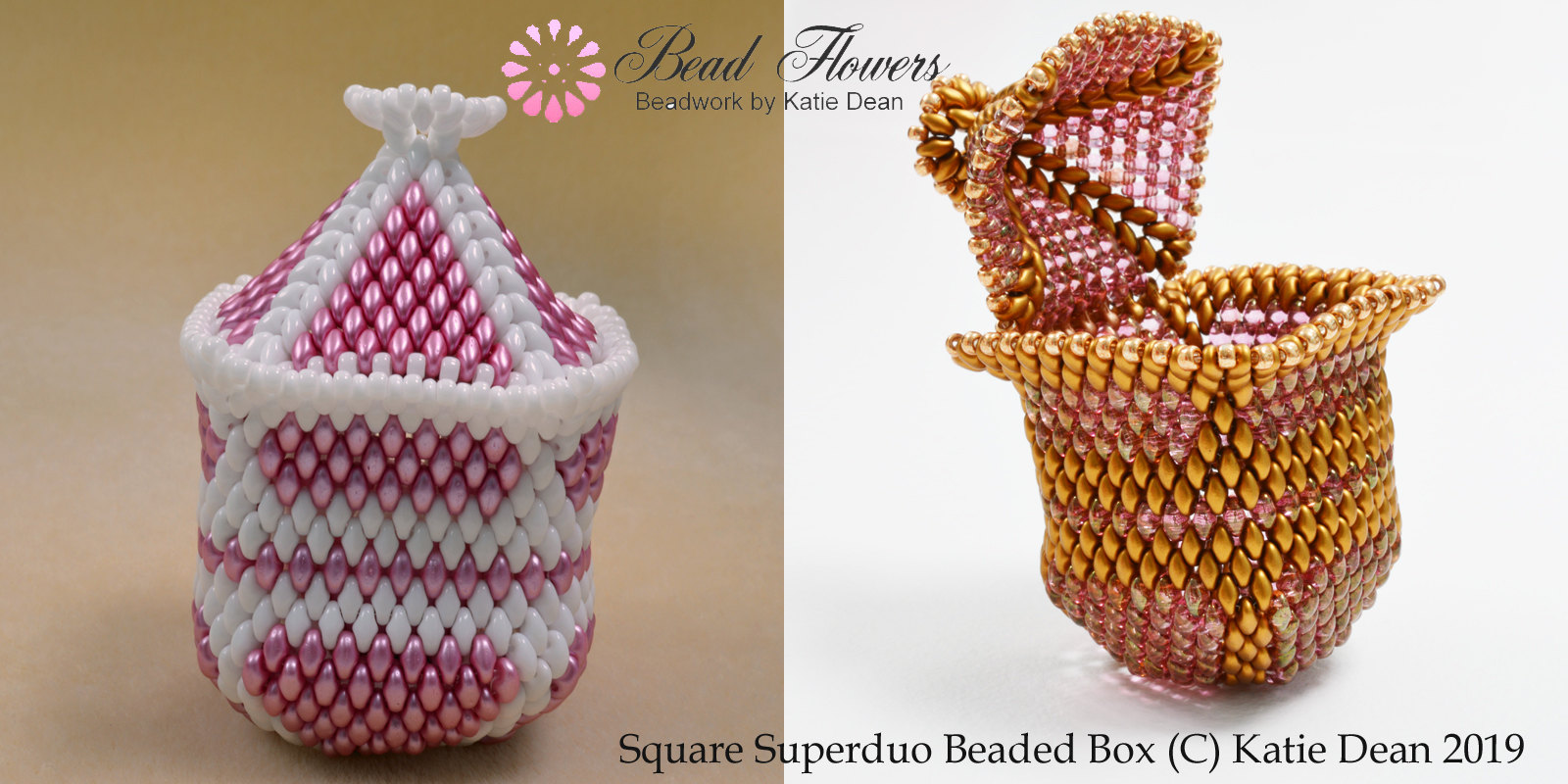 So, if that looks good to you, the tutorial is available here: https://beadflowers.co.uk/beads/patterns/choose-materials/two-hole-beads/square-superduo-beaded-box-tutorial/
If you have just become addicted to using Superduos for making boxes, I also have another option for you...
When I made my Advent Calendar, back in 2016, I knew it would be a tall order to make 24 boxes! So, I thought I could speed up the process by using Superduos for all of them. So, in that design, I combined the Superduos with size 10 Delicas. But the principle is very similar to what you have learned here.
This was also a great project for using up leftover duos. I created a truly multi-coloured Advent calendar, using up a lot of colours in the process. So, if all this box making has left you with some smaller quantities and you're wondering what to do with them, this could be your answer!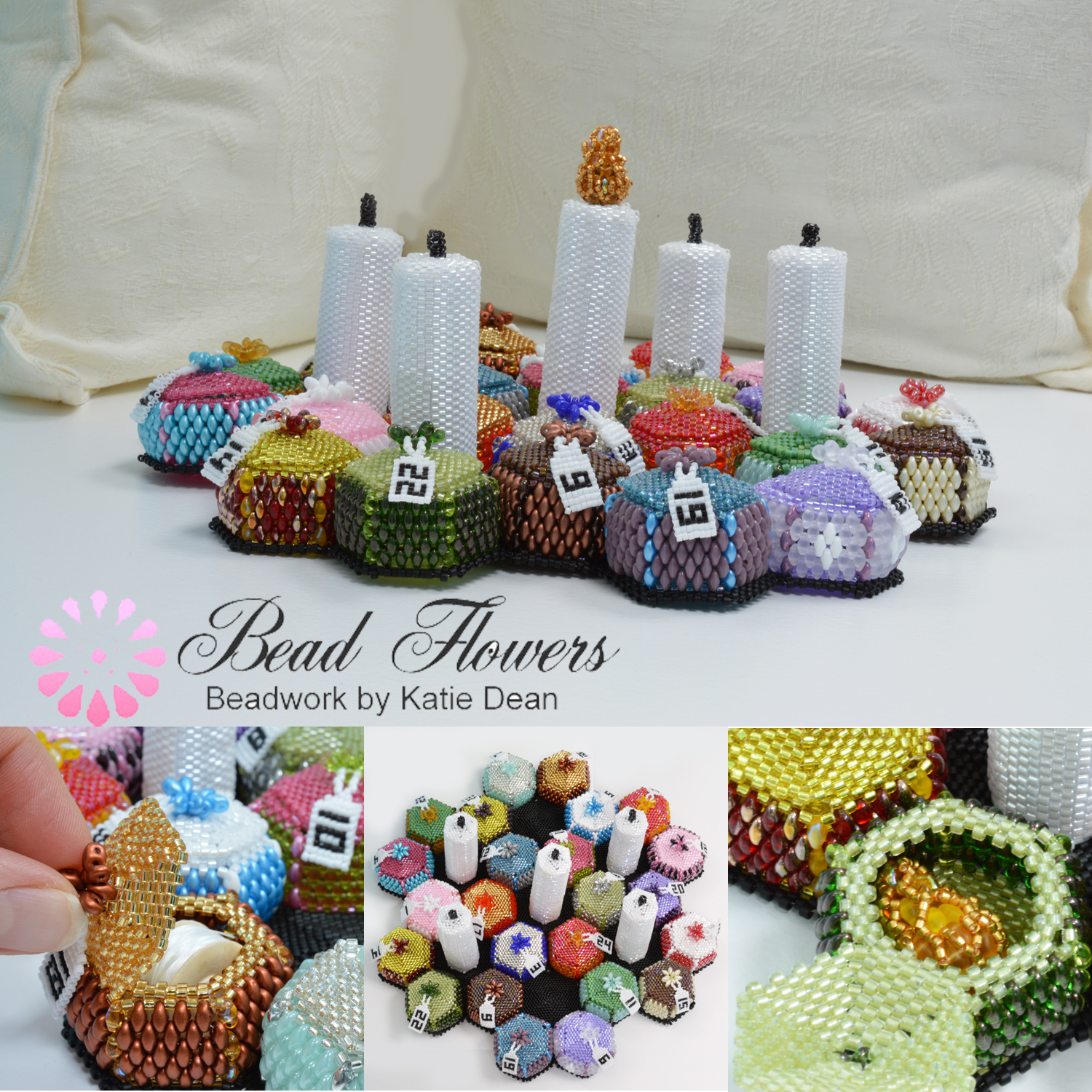 If you would like to give this a try, you can find the pattern at this link: https://beadflowers.co.uk/beads/patterns/choose-materials/two-hole-beads/beaded-advent-calendar-pattern/
Complete and Continue