What will you learn?
As you can see, you are going to be learning how to make a CRAW beaded bead.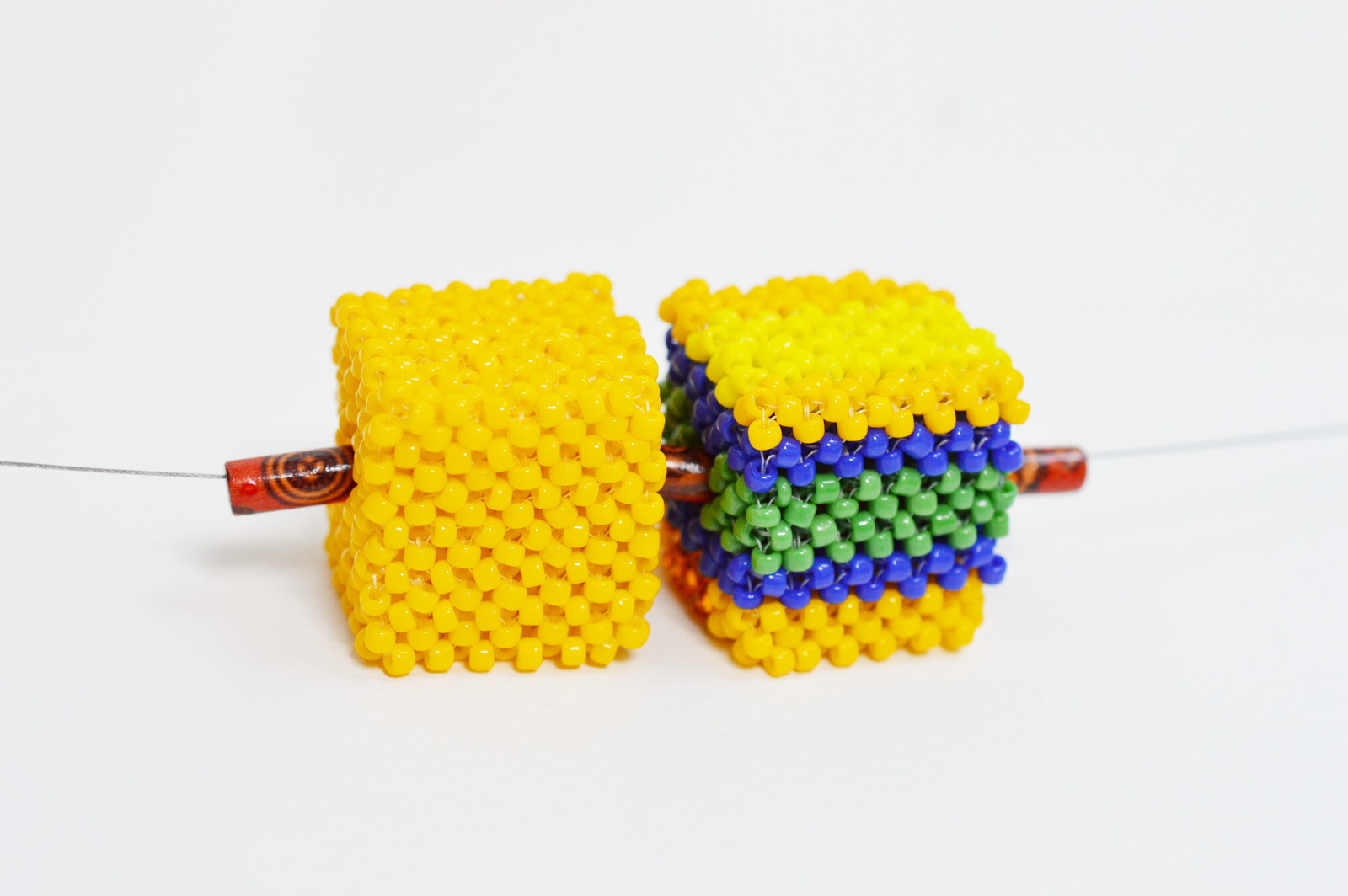 But that isn't the real focus of this course. The beaded bead is really just a vehicle for learning two critical CRAW skills:
How to create windows in a structure
How to add a roof to a structure
This course builds on my previous, 'How to Make Beaded Boxes with CRAW' course. So, I am assuming you are already comfortable adding rows and walls in CRAW.
It also leads naturally to the 'Advanced CRAW' course.
You can purchase the entire set of three courses, at a discounted price if you get the 'Katie's Kube' course. This set is designed to give you the skills to complete the Katie's Kube project. If you want to purchase the course bundle, follow this link: https://my-world-of-beads.teachable.com/p/katie-s-kube-beaded-box-techniques
Learning Methods
As with the other courses here, I will be teaching you via written instruction and demonstrating the techniques on video.
I have also assumed you have already taken my free CRAW course, so you will be familiar with my teaching style and with the language I use when teaching CRAW.
If you want to check out any of the other courses, just use the link to 'All Courses' on the main menu across the top of the page.
Complete and Continue